Ukrainian Community of Queensland Sewing Bee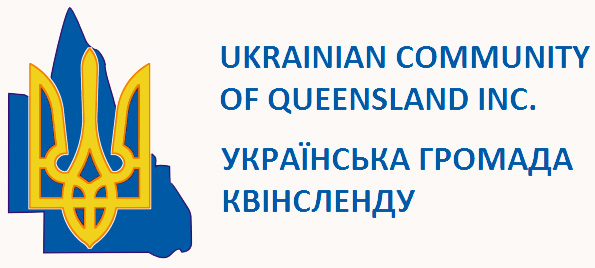 Ukrainian Heart Tote Bags
Show your support for Ukraine with this Ukrainian Heart Tote Bag. The heart shows the colours of the Ukrainian flag; a beautiful blue sky over a yellow field of wheat.
The heart is made from donated and recycled fabrics meaning every bag is slightly unique. The heart is sewn on a 100% cotton bag (28cm x 42cm).
Made with love by our sewing bee.
+ $2.50 postage
100% of money raised through your purchase is donated to support displaced Ukrainians in Queensland via UCHAC and provide critical humanitarian relief in Ukraine via the Ukrainian Crisis Appeal.
Don't want a tote bag but still want to donate to UCHAC and UCA?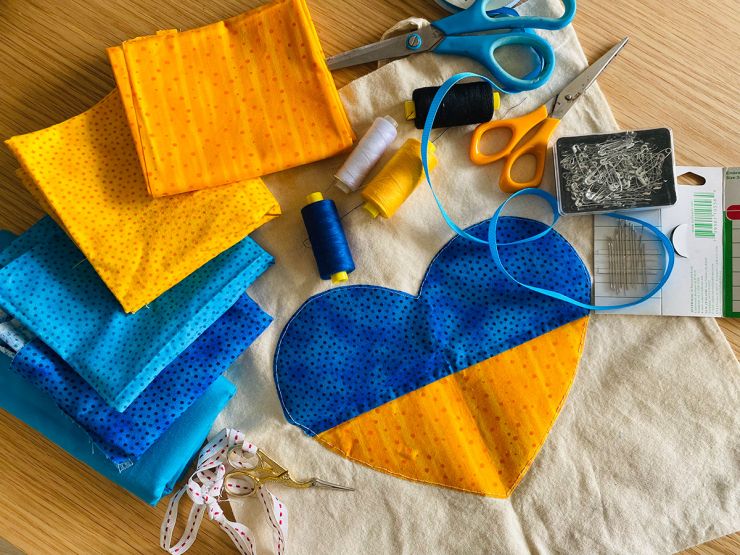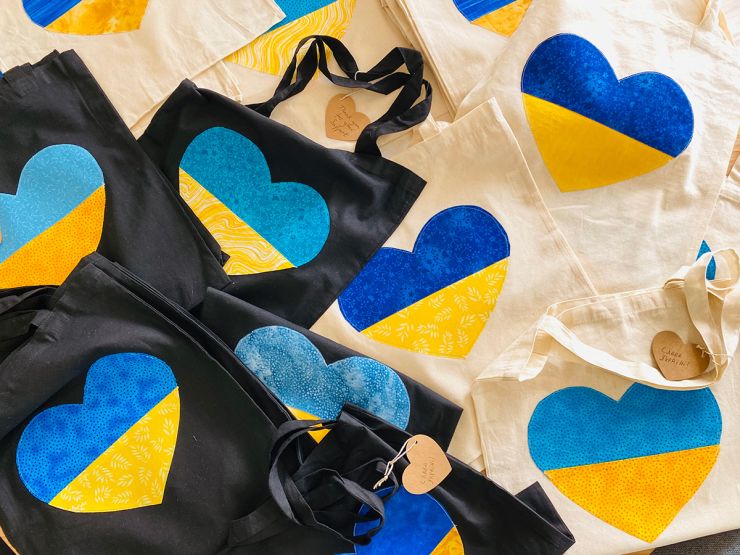 ---
About the Ukrainian Community of Queensland Sewing Bee:
The Ukrainian Community of Qld Sewing Bee is a gathering of Ukrainians and friends of Ukraine that like to come together for craft, tea and conversation. Everything we create is sold with the purpose of raising funds to support Ukrainians affected by the Russian Invasion.
Want to support our Sewing Bee?
You can support us by donating yellow fabric, blue fabric or by providing us with vouchers to Spotlight.
Get in touch with Liesel for more info or to donate.
Special thanks to The Fabric Store and our friends who have donated beautiful fabric and sewing goods.