Credits
Choreographer
Liesel Zink
Dramaturge
Martyn Coutts
Lighting Design
Darren Willmott
Sound Artist
Mike Willmett
Dancers
Joshua Thomson, Alana Everett, Bec Jones, Alya Manzart, Robert Tinning.
Understudy Dancer
Sharon Lee
Tasdance
---
Plain English
Commissioned and premiered by Tasdance as part of EVOLVE;REVOLVE 2016
Plain English was made in collaboration with dramaturg Martyn Coutts and the Tasdance dancers. The work puts a microscope on the way politicians speak in our current political climate - deconstructing recent interviews and speeches from Australian politicians and using their rhythm, patterns, slogans and stutters to build a choreographic vocabulary that takes on a life of it's own. What began to emerge was the symbiotic relationship between politicians and the media, causing us to question: In this mass and mess of media, debate, ratings and polls is there any room to have an authentic conversation about something meaningful?
A video and teachers notes are available for this work.
Please contact: production@tasdance.com.au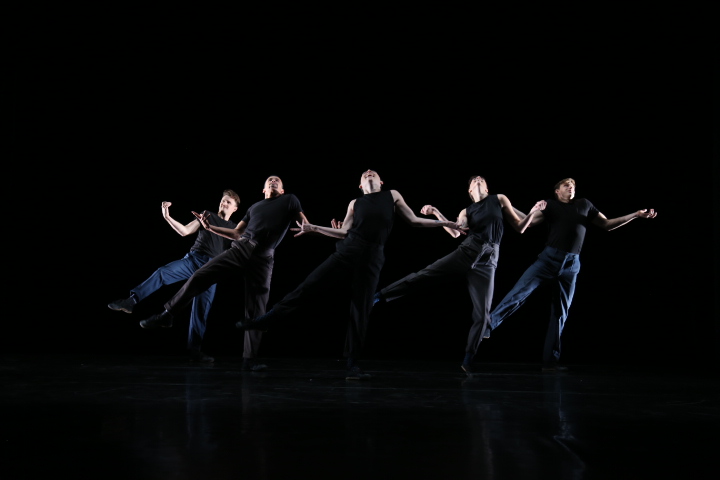 Photograph by Nicholas Higgins