Pysanky for Peace
https://www.mycause.com.au/p/281086/pysanky-for-peace-australia
Over 4 days of Easter 2022 I livestreamed the creation of 7 Pysanka to raise funds for the Ukrainian Crisis Appeal. I raised a total of $10,250 which went towards critical humanitarian relief for Ukrainian people and communities affected by the Russian Invasion.
What is Pysanky?
A Pysanka is a Ukrainian Easter Egg, traditionally gifted to others to demonstrate friendship, well wishes and a desire to protect those against harm. Pysanky (plural) are made over several hours using a wax resistant method. Each intricate pattern, symbol and colour is imbued with a specific meaning.
My Ukrainian Aunty who taught me this tradition would host Pysanky making days with her friends every Easter; a space for gentle meditation and friendly chatter. My family continues to gather to make pysanky each Easter and it is a tradition I will carry with me into the future.
Pysanky for Peace
In 2022 I wanted to share this tradition with the broader public to raise critical humanitarian aid for Ukrainian people and communities affected by the Russian Invasion.
It is believed that while making a Pysanka you are in a meditative state of love, sending your prayers and wishes to those you intend to gift the egg. This year, I created Pysanky for my friends and family in Ukraine, as well as all Ukrainians around the world, imbuing each egg with love, courage and a desire for peace.
Slava Ukraini!
Слава Україні!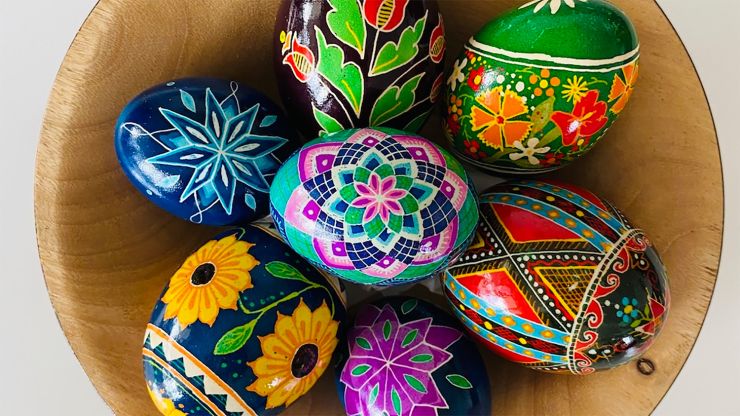 Contemporary Dance for Lounge Rooms
Due to COVID-19, many artists had sadly lost significant work and income. So in 2020 I wanted to start Contemporary Dance for lounge rooms not only to offer an uplifting opportunity to feel connected in the face of increased social isolation, but also to create a little work for myself and other artists during this time.
I ran several classes per week, all designed for a lounge room sized space. I requested people to pay by donation (but only if they were in a position to do so. These donations were able to support me to teach classes throughout 2020 as well as pay Independent Artists to teach a series of classes. A small initiative but I was able to put $3000 in the pockets of Independent Artists who were guest teachers for Contemporary Dance for Lounge Rooms.
Most importantly, the program built a sense of connection and community throughout 2020. Some classes had over 80 participants from 5 – 82 years of age, from Australia, Hong Kong, Ukraine, Germany, UK, Malaysia and Singapore.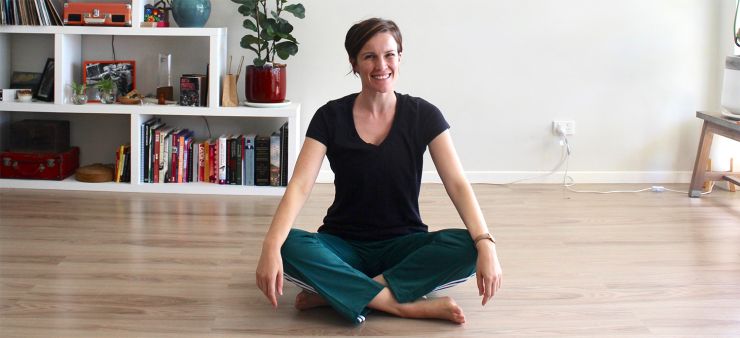 Masks
Throughout 2020 – 2021 I made over 200 masks, a small gesture to helps us take care of ourselves and others through COVID19. For every few masks purchased I have gifted a mask to an arts worker or artist in lock down.
All fabrics were 100% cotton and washable/reuseable. They also had:
- nose wire
- elastic (tie to your own size for your comfort)
- filter pocket and 2 x PM2.5 carbon activated filters
- compostable zip lock bag for safe and hygienic storage
Thank you to health workers Haylee and Philip for advising me on safest mask designs. And thankyou to everyone who purchased a mask.